CRIME STOPPERS NIGHT AT THE MALLARDS - PART 2
April 07, 2018
Crime Stoppers Night in Mo's Madhouse
Quad City Mallards vs Cincinnati Cyclones
Saturday, April 7, 2018
Doors open at 6pm, puck drops at 7:05 pm
Last game of the season
Buy your tickets for $20 in Mo's Madhouse section (far end zone)
at Ticketmaster.com key word "skippy" or call Devin 309-277-1327
and a portion of the proceeds benefits Crime Stoppers of the Quad Cities.

---
CRIME STOPPERS NIGHT AT THE MALLARDS - PART 1
March 16, 2018
CRIME STOPPERS Night at the Mallards
Quad City Mallards vs Toledo Walleye
Friday, March 16, 2018
doors open at 6pm, puck drops at 7:05 pm
$2 beers - $2 hotdogs
Buy your tickets for $15 in the lower bowl endzone
(sections 107-111) at ticketmaster.com, key word "skippy"
or call Devin 309-277-1327
a portion of the proceeds benefits Crime Stoppers of the Quad Cities
HELPING CRIME STOPPERS HELPS OUR COMMUNITY!

---
MARCH 16 CRIME REPORT WITH DAN AND DAVE
March 16, 2018
Detective Jon Leach joined Dan and Dave on AM Quad Cities with this week's Crime Stoppers of the Quad Cities report. Don't forget tonight is Crime Stoppers Night at the Quad City Mallards at the TaxSlayer Center in Moline!
Here are a few of the crimes Detective Leach says they need help solving:
--March 9, more than 25 cars were damaged in East Moline when unknown suspects shot out car windows with a BB gun. Most were parked in the area between the 100-600 blocks of 15th, 16th, and 17th Avenue. As you can see in the picture, the suspects caused thousands of dollars in damage.
--On March 14 at 1:40 in the morning, Rock Island Police responded to 7-11, 1700 18th Avenue on report of an armed robbery. Two subjects wearing masks entered the store. One of them was holding a gun and pointed it at the clerk's face and demanded all the money.
--On February 24, a suspect entered CVS stores in Rock Island and Moline and presented five fake 50 dollar bills at each store, asking that the clerks put the money onto a debit card that he had with him. It wasn't discovered the bills were fake until later.
Have a tip? Submit it to Crime Stoppers at 309-762-9500 or by using their Mobile App.
Dan and Dave visit with Detective Leach every Friday at 6:40!
Listen Here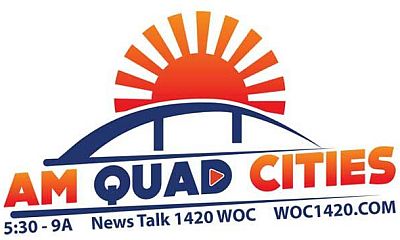 ---
UNCLAIMED REWARDS
March 15, 2018
Crime Stoppers has had an uptick in solved crimes in recent months. The Crime Stoppers Board of Directors has approved $4,200 in rewards since January 2018 that have not been claimed. If you submitted a tip and have not followed up with Crime Stoppers, please do. You may have a cash reward coming. Call the tip line 309-762-9500 with your tip ID number or use the app/website P3 Tips and enter your tip ID number and password to see your messages. Lost your tip ID and/or password? Call the tip line 309-762-9500 during business hours (Mon-Fri 8:30 am – 4:00 pm). We may be able to recover it. Thank you Quad Cities for helping make our community safer.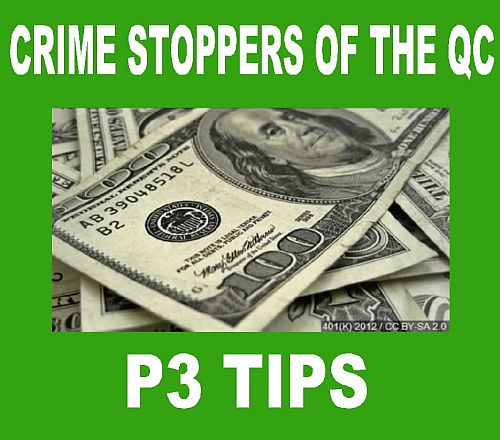 ---
WOC AM QUAD CITIES CRIME REPORT 02/23/2018
February 23, 2018
Detective Jon Leach joined Dan and Dave on AM Quad Cities with the Crime Stoppers of the Quad Cities report. Detective Leach was joined by board president John Bell.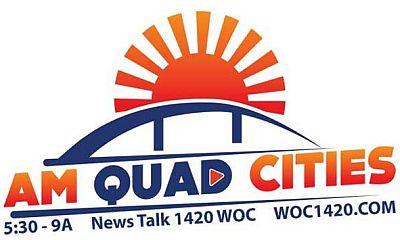 ---
WOC AM QUAD CITIES CRIME UPDATE
February 16, 2018
Detective Jon Leach joined Dan and Dave on AM Quad Cities with this week's Crime Stoppers of the Quad Cities report. There have been several reports in the Quad Cities of people doing daytime burglaries while homeowners are home. Detective Leach also shared some statistics on the success of their Mobile App.
Listen Here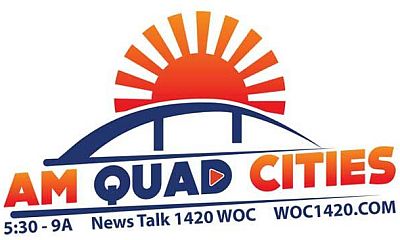 ---
CRIME UPDATE OF THE WEEK
February 09, 2018
Detective Jon Leach joined Dan and Dave on AM Quad Cities with the Crime Stoppers of the Quad Cities Report. On January 15, the female pictured was in a store at Southpark Mall with a child and surveillance footage shows her in an elevator taking items out of her cart and putting them in a large purse/bag. Also, on January 30 a man was caught on surveillance camera stealing a purse that the victim had accidentally left laying in a Moline store. Detective Leach also mentioned a few fugitives
See More
they are looking for. If you have tips that can solve these crimes, submit them to 309-762-9500 or by utilizing their Mobile App P3 Tips! Dan and Dave visit with Detective Leach every Friday at 6:40!
Listen Here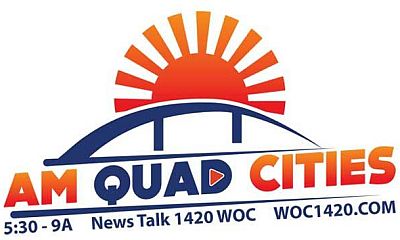 ---
EAST MOLINE POLICE SEEKING WITNESSES/VIDEO IN HOMICIDE 2018-000502
February 08, 2018
On February 6, 2018, at about 11:20AM, WILLIE MINOR (Age 29) is alleged to have shot and killed JON KEENER (Age 52) of Cordova IL while in the street in the 300 block of 15th Avenue, East Moline. East Moline Police are asking for any witnesses and anyone who has residential and cell phone video of the crime to please contact them at 309-752-1547. You can also call Crime Stoppers at 309-762-9500 or Tap the App P3 Tips. Videos, photos and screen shots can be attached in P3 Tips. East Moline Police Lieutenant Darren Gault stresses the importance of eyewitnesses coming forward even if they don't think their information is important.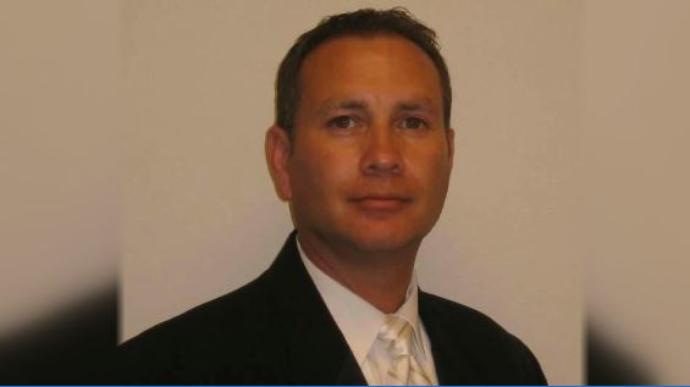 ---
ARREST MADE IN SHOOTING CASES - MORE INFO SOUGHT
December 13, 2017
On Monday, December 11th, 2017, Moline Police Department responded to the 1900 block 15th Street A in reference to numerous calls of shots fired.
Moline Police located three unoccupied vehicles and an occupied residence had been struck by gunfire.
On Tuesday, December 12th, Moline Police Department responded to 1900 block 15th Street A for a report of shots fired in which a residence was struck several times by gunfire. There were no injuries reported and the suspects fled southbound on 15th Street A.
An investigation into the residence at 1914 15th Street A, led to the recovery of controlled substances and a stolen firearm.
Garrett Hilburn, 19 year old, was arrested and the case was reviewed by the Rock Island County State's Attorney's Office resulting in the following charges being issued against Hilburn: Manufacture and Delivery of a Controlled Substance, Unlawful Possession of a Stolen Firearm and No Valid FOID, all are felony charges.
The investigation is ongoing and more arrests could be coming.
Anyone with information regarding either incident is asked to call the Moline Police Department at 309-524-2140 or Crime Stoppers of the Quad Cities at 309-762-9500.
---
KWQC TV 6 and Crime Stoppers Teaming Up
November 03, 2017
KWQC TV 6 and Crime Stoppers of the Quad Cities are partnering together to make our Quad Cities a safer place. Tune in to KWQC News every Wednesday evening for the Crime Prevention Tip of the Week. And tune in every Thursday live at 4:00 pm for the Crime of the Week and on line at
KWQC.com.
This week, we are seeking information concerning a shooting that occurred November 1 in Moline. If you have info, call the tip line 309-762-9500 or submit your tip on our app P3 Tips.
KWQC TV 6 announces partnership. Watch here.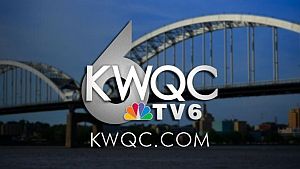 ---
CRIME STOPPERS ANNOUNCES NEW TECHNOLOGY FOR SUBMITTING TIPS
October 24, 2017
CRIME STOPPERS OF THE QUAD CITIES PARTNERS WITH ANDERSON SOFTWARE TO COUNTER CRIME AND BUILD A STRONGER COMMUNITY.
New technology optimizes the tip submission experience and effectiveness.
Crime Stoppers of the Quad Cities is proud to announce that they have recently partnered with the Texas-based company, Anderson Software, to provide a more seamless and efficient way for community members to offer information to help solve and prevent crimes or other serious or life threatening matters. Anderson Software leads the industry with its latest secure and anonymous tip acquisition and management solution, called P3 Intel. This partnership allows the Quad Cities area to foster a relationship between law enforcement and the public to proactively create a safer community.
Tips were previously accepted as SMS text messages using a short code and a dedicated keyword. Crime Stoppers of the Quad Cities will now be accepting tips by phone, the web, and by way of the new, FREE P3 Tips mobile app available on the iOS and Android platforms, greatly enhancing the mobile tip submission process. Still completely anonymous, tips submitted through the P3 mobile app, unlike SMS text tips, have no length limitations and allow images, video, and documents to be uploaded with the tip. Anderson Software's sophisticated encryption processes obscure any and all identifying information and provide assured anonymity for tipsters.
Even without the app, there is still an easy and secure option for submitting tips from any PC or mobile browser by going to qccrimestoppers.com. Of course, tips are still welcomed through calling our hotline 309-762-9500. Using whichever method, once a person submits a tip, they will be given a TIP ID and password. With this information they can login at qccrimestoppers.com and submit follow-up information, engage in real-time chat/two-way dialogue, be informed of the outcome of the tip, and access any pertinent reward information.
Crime Stoppers of the Quad Cities feels that utilizing Anderson Software's P3 Tips program will enhance communications with the public, thereby building a safer and more trusting community in which everyone prospers. To further show our value of tipsters' contribution to the community, tips leading to an arrest will result in a cash reward.
Click here for more info about P3 via KWQC
Click here to download the app
---
GOLF OUTING BENEFITING CRIME STOPPERS OF THE QUAD CITIES
September 11, 2017
154 golfers joined us September 11, 2017 at Pinnacle Country Club, Milan, for a 911 tribute including bagpipes, taps, color guard and flyover. It was a perfect day for golf and fun. The golf included prizes for longest putt, longest drive, closest to the pin as well as a Sexton Ford win a car hole in one challenge. Local JDC Pro Kurt Slattery offered to tee off on hole one for each team in exchange for a donation to Crime Stoppers. Many took him up on the offer! Trophies were awarded for First, Second, Third and Last place. Many supported Crime Stoppers by buying 50/50 raffle tickets, raffle prize tickets, and silent auction items. Golfers enjoyed a Tyson/Pinnacle burger bar and lots of delicious sides for dinner.
Over $17,000 was raised and will be used to pay anonymous tipsters whose information leads to the solving of a felony crime or arrest of a felony fugitive.
Thanks from the bottom or our hearts to all who donated, golfed, and volunteered. With your help, our Quad Cities is a safer place because of your support. It was a great day!
Thank you to our Felony sponsors: Tyson Fresh Meats, Sexton Ford, Group O, HCI, Stern Beverage RW Baird and Whitey's Ice cream.
Thank you media sponsors The Dispatch/Argus and WOC 1420 Radio.
Thank you to our Misdemeanor sponsors: Bent River Brewing Co, Brandt Construction, Gomez Title and Closing, HCI, McDonalds of Moline, McDonald's of East Moline, Moline Municipal Credit Union, and Kerry Stoudt State Farm Insurance.
Thank you to our Ordinance Violation sponsors: Blackhawk Bank and Trust, Avenue Chiropractic, Werner Restoration, HyVee AOTC Moline, Crawford Company, McLaughlin Motors, Highland Toyota, Central Scott Telephone Company Eldridge, John and Donna Bell, Esterdahl's, Milltown Coffee, Warren Transport and Homewood Manor Apartments Moline.
And thank you also to many local businesses, golf courses, sports teams, and individuals who donated items for raffle and silent auction.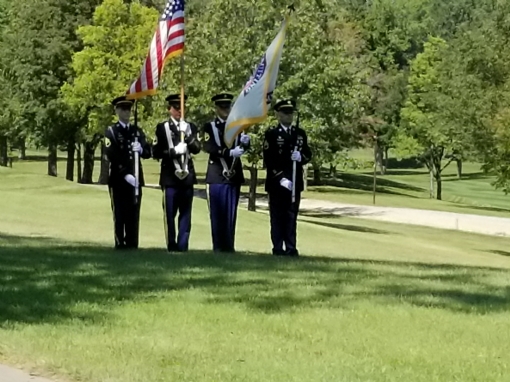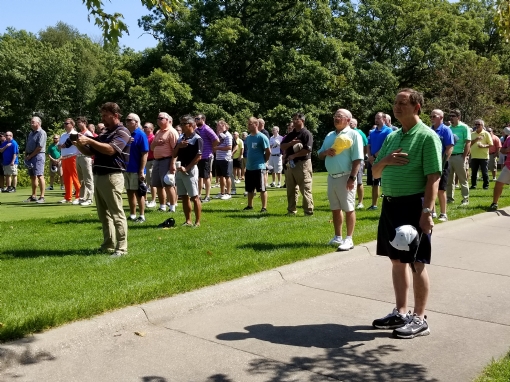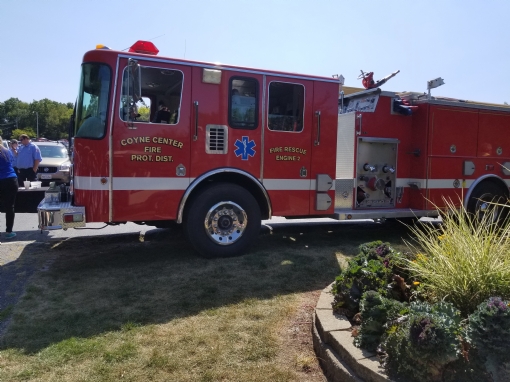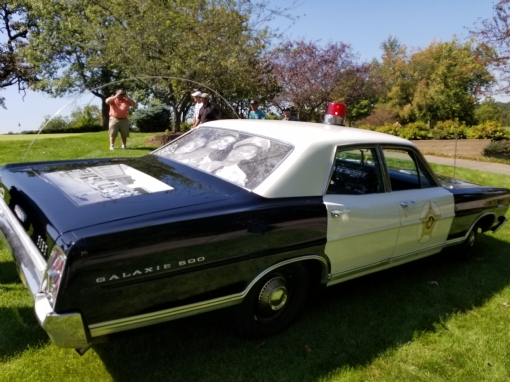 ---
CRIME STOPPERS WELCOMES NEW COORDINATOR
August 11, 2017
In June 2017, Moline Police Detective Scott Williams retired from the Moline Police Department and from his post as Police Coordinator of Crime Stoppers of the Quad Cities.
Detective Jon Leach was selected as the new Police Coordinator. Crime Stoppers looks forward to implementing the ideas that Jon has to propel the program forward.
He has hit the ground running and is working with the Board of Directors on the Crime Stoppers golf outing which will be held Monday, September 11, 2017 at Pinnacle Golf Course.
Congratulations on your selection Detective Leach.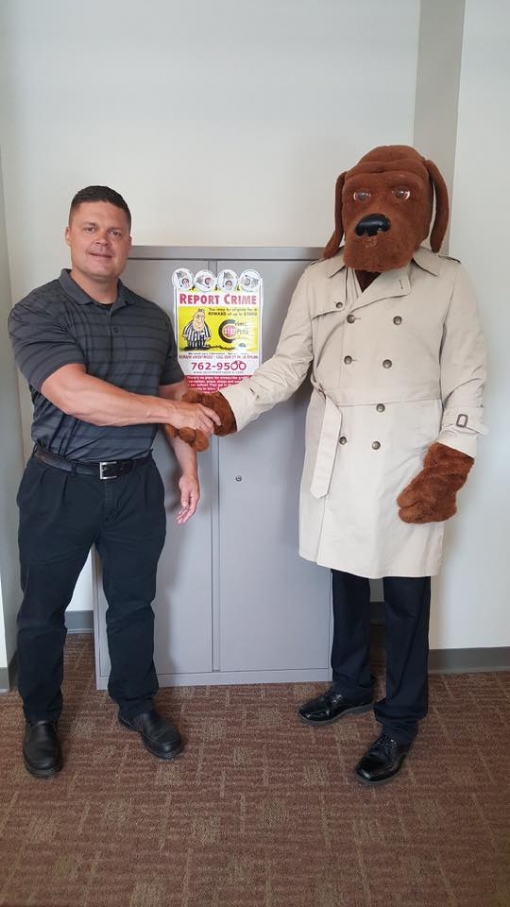 ---